LAI CHAU – Nature and ethnic minorities
LAI CHAU – Nature and ethnic minorities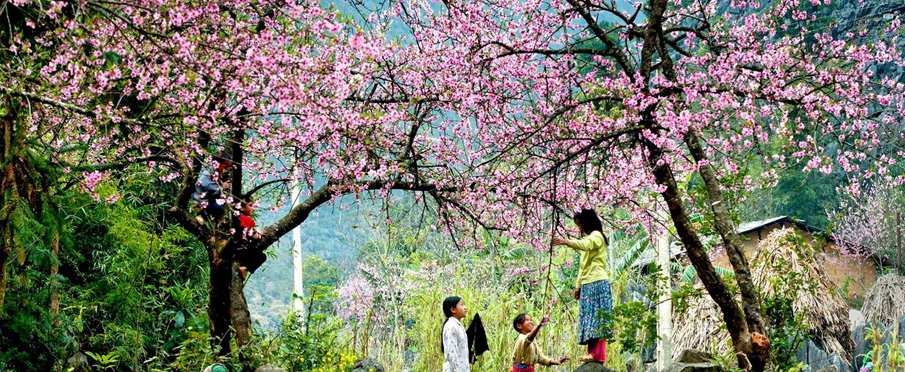 The countryside and beautiful mountain areas are really fascinating.

Lai Chau province (Lai Châu) has long been the poorest and least industrialized area in northern Vietnam. Lai Chau city is 450 km from the Hanoi and 70 km from Sapa. However, even here times are changing, and industry and the economy is growing gradually. Industrialproduction has almost tripled between 2000-2007, and agriculture and forestry grew by 50%.
Road infrastructure in Lai Chau is still lagging behind. But even that is slowly changing and plenty of roads are repaired or new ones built. The leading products are liquor, bricks, cement and electricity.

You will see a big statue of Ho Chi Minh in the center of Lai Chau town.

Lai Chau is a good stopover if you are driving from Sapa to Dien Bien Phu or Muong Lay. You can rent a motorcycle and make a trip around the surroundings, there is the beautiful scenery of hills, mountains and villages. The roads here are in good condition and there's not so dense traffic as in other places. However, you may have a problem with renting a bike, try asking at the Karaoke on Tran Phu Street in Lai Chau town.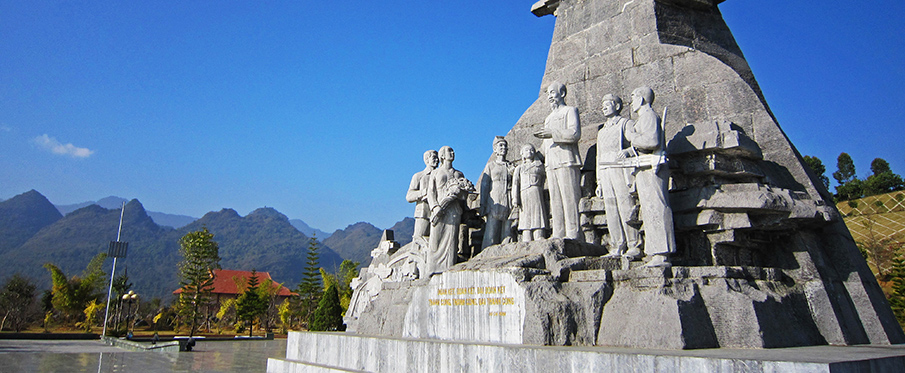 You need to rent a motorbike in Lai Chau town to explore the area.

Especially in Lung Then and Can Ho there is a wonderful road through the valley, between the hills and large rice fields. Another good idea is to visit Nam Long area, where there is a large concentration of

ethnic minorities

. A lot of people from Thai, Hmong, and Dao ethnic groups live here. There is also a big Sunday market in Dao San (50 km from the town of Lai Chau), where you can meet Hmong and Dao ethnic groups.




Mang and La Hu – these two ethnic minorities only live in Lai Chau.

You can also make a motorcycle trip to the Tien Son cave, which is located about an hour's drive from Lai Chau town. If you want a longer trip on a motorcycle, you can go up to 80 km to the Sin Ho town. You will be going between the magnificent hills and panoramas, well worthwhile seeing. There is a market in Sin Ho on sunday, a lot of women from ethnic minorities come to Sin Ho (Flowers, Blue, Black Hmong, Lu Dao) so you can buy a lot of interesting handicrafts and food.




There are many beautiful caves in Lai Chau province worth a visit.

On the way from Lai Chau town to Sin Ho through the Nam Long district you can also visit a beautiful complex of 10 caves – Pu Sam Cap, it is 1,700 m above sea level. It is recommended to visit the first low-lying cave due to its easy accessibility. In the district of Sin Ho you can also see the old Deo Van Long historical palace. Deo Van Long was the French leader of the autonomous Tai Federation of northwestern Tonkin, French Indochina.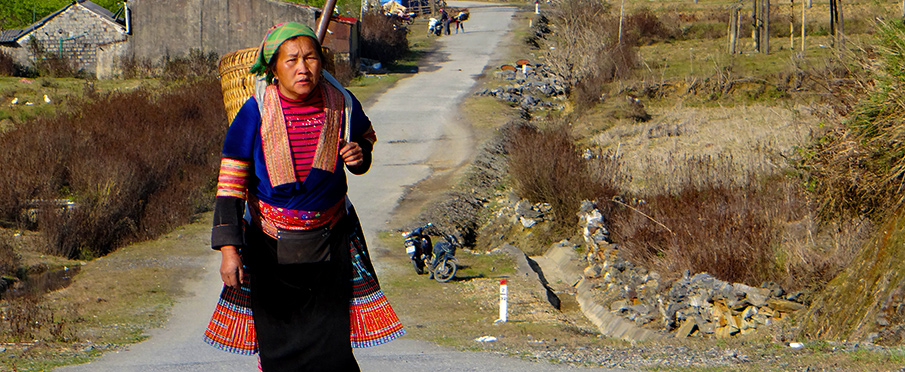 Hoang Lien National Park is one of the most beautiful parks in Vietnam.

Hoang Lien National Park is a large wooded and mountainous area, situated between the towns of

Sapa

and Muong Lay. It is the perfect place for ecotourism and trekking, exploring ethnic villages and local residents. In some villages it is also possible to use

homestay

accommodation. In this park area there are mainly villages of the ethnic groups Hmong, Dao and Tay. Hoang Lien park is very rich in flora and fauna, there are several species of protected animals of Vietnam.

MORE PHOTOS FROM LAI CHAU




How to get from Sapa to Lai Chau town:

Lai Chau town is located about 70 km from Sapa. From the town of Sapa you can use local buses to Lai Chau, these buses go through the Tram Ton Pass (a scenic ride). Ask for the bus information at the hotel or at the information center in Sapa town. It is not a problem to come into Lai Chau on a motorbike from Sapa. You can arrive on direct buses from the towns of Dien Bien, Son La, Mu Cang Chai (Yen Bai) to Lai Chau town. There is no train connection in Lai Chau province.
Read this article > How to get from Hanoi to Sapa. Train and bus tickets to Lao Cai (Sapa) you can book and buy online (e-ticket) on vietrailways.com.

How to get from Hanoi to Lai Chau town:

From Hanoi you can take a direct bus from the My Dinh or Giap Bat bus stations. For the exact time you have to ask at the bus station, because it can change. Bus drive can take about 7-12 hours, depends on the company and on the bus route, stops… Some buses also stop in Mu Cang Chai or Sapa, this place can be a very good stopover on the way.

Weather in Lai Chau:

The coldest period in Lai Chau is from December to February (dry season, almost the same weather like in Sapa) and depends where will you stay. The hottest months are in June, July, August (monsoon season). A very cold weather can be in the winter months, especially in the mountains areas, foggy or clouds.


➜ Current weather in Lai Chau



Accommodation in Lai Chau:

The offer of accommodation at the booking portal

Agoda

is very limited (December 2017). Perhaps only two hotels in Lai Chau town (not in the province). Some other accommodation options are shown on the map below, you can book them online. If you do not choose on Booking or Agoda, so you have to deal with selection on the site.

Places of Interest in Lai Chau:

• Can Ho and Nam Long district
• monument of Ho Chi Minh
• Pu Sam Cap cave
• Dao San – Sunday ethnic market
• trip on a motorcycle in to the town of Sin Ho
• Deo Van Long historical palace
• Tien Son cave and waterfall in Tam Duong district
• Hoang Lien National Park
• festivals in Lai Chau province
• riding a motorcycle around – beautiful sceneries
• Pu Si Lung (the 2nd highest mountain in Vietnam, 3076 m, inaccessible mountain without a guide and permit )
• Pu Tha Leng (the 3rd highest mountain in Vietnam, 3049 m, inaccessible mountain without a guide)

Lai Chau – tourist map: