NORTHERN VIETNAM → Traveling on your own!
Welcome, several basic information about Vietnam to start with…

Few countries in such a short space of time have changed as much as Vietnam. Its been 40 years since the end of the Vietnamese War , a war which was proof of the durability and resilience of the Vietnamese people.
It is a country in a state of constant evolution
and is now easier to access than ever before. The roads are upgraded, hotels spring up left right and centre, Vietnamese entrepreneurial spirit is alive again in a thriving socialist market economy.
Vietnam is stunning – a real gem, arising almost miraculously from the ashes of war.

The number of foreign tourists
visiting the country in the last years is slowly growing. Everyone is talking about rice paddies and sugar, about white beaches, friendly people, beautiful mountains and pagodas and of course about business.
The Vietnamese people have said a quick goodbye to their bitter past, and now focus on the future and the overall prosperity of their country. From the unification of North and South Vietnam in 1975 , the Socialist Republic of Vietnam was born.
Hanoi is the capital of Vietnam
and it is also a major economic engine, the most visited place with a rich culture and transport hub of northern Vietnam, with a population over 8 million people.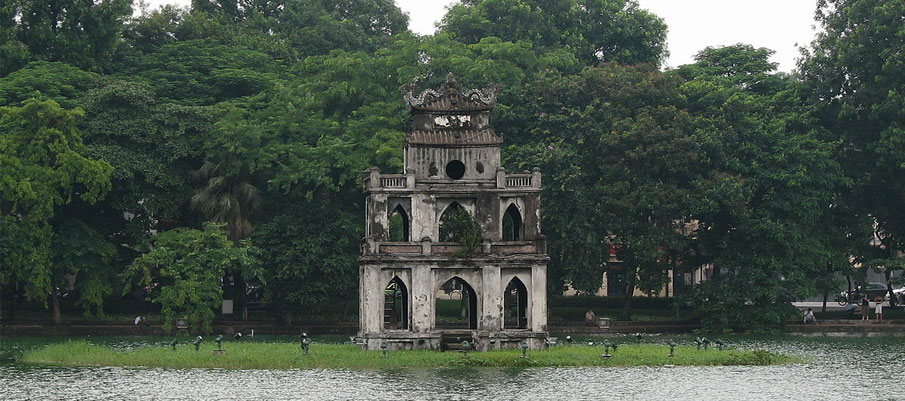 In the country ruled by the Communist Party, which has allowed private business.
In the country ruled by the Communist Party, which has allowed private buIn reality, however, the movement towards a market economy widening
the gap between rich and poor people
. The average monthly income for urban residents is around 100-300 USD. But in the poorest provinces workers can earn eg. Only 30 USD per month, and that's a big difference between the inhabitants. It illustrates the growing divide between urban and rural residents of Vietnam.

There is a great difference between the southern and northern Vietnam,
deep psychological abyss that were still long before US-Vietnamese war began, and is colored by the Vietnamese culture.
Residents of the northern Vietnam are considered cautious, thrifty nation.
But they do not respect laws and miss dynamics and entrepreneurial know-how. On the contrary, it can not be said of their compatriots in the south. Not surprisingly, that this fact is significant in the economy:
south Vietnam growth engine,
and boasts the lower unemployment and the higher average wage. Increasingly glitzy city of Ho Chi Minh City (formerly Saigon) looks more like Bangkok or Singapore, than backward, but
authentic Hanoi
. Northern Vietnam is compared to the south in the development of backward.

Vietnam has a large number of places to visit in the north and also in the south.
Despite the charm of cities like Hanoi or Ho Chi Minh, it is the country of remarkable landscapes, so
most visitors will be in northern Vietnam totally impressed.
Vietnam occupies a narrow strip of land, that hugs the western border of Cambodia and Laos, surrounded by rugged mountains, and the South China sea to the east and the borders to the north with China. The population is currently approximately 96 million (2017) and is growing.
54 ethnic minorities is recorded in Vietnam – they live mainly in the mountains.
Each trip to the remote mountainous areas of northern Vietnam has also focused on the visit of
ethnic minorities
who live here. Beautiful colorful tribal costumes, ancient customs in communal longhouses are waiting for those visitors who will go trekking into these villages.
Most of the ethnic population live in the north in the mountains along the Chinese border.
If you go north, you will come with them definitely in touch.

Fascinating mountains and valleys, rice fields, lakes and national parks.

In these mountains you will see fascinating insights on the rice terraces, fields and the beautiful mountain valleys and mountain ridges. Surely you will want to visit the highest mountain in Vietnam –
Fan Si Pan
with a height of 3144 m in Sapa (Hoang Lien national park). Another very interesting and less crowded spot at the north is
Dong Van Karst Global Geopark
in Ha Giang province. It is home to many ethnic minorities of Vietnam.
Ha Giang
is a home to many ethnic minorities of Vietnam and one of the remotest and most beautiful places in northern Vietnam. We could tell "must see" place.
You can see the true natural treasures of Vietnam in the National parks.
Regarding wildlife and nature, there appeared in recent years several previously
unknown species of plants, birds and animals.
It tells of the natural wealth and biodiversity of Vietnam. Diverse flora and fauna can be seen mostly in national parks of northern Vietnam. In northern Vietnam, it is roughly 10 major
National parks
and some smaller parks. One of the most beautiful parks is the
Hoang Lien Son national park
in the north between the provinces of Lao Cai and Lai Chau and already mentioned
Dong Van Karst Global Geopark
in Ha Giang province.

vietnam-info VIETNAM – COUNTRY INFORMATION:
• Official name:
Socialist Republic of Vietnam (Việt Nam)
• Capital:
Hanoi (about 8 million inhabitants)
• Currency:
Vietnamese dong (₫,VND)
• Population:
approximately 96 million (2017)
• Area:
331,689 km²
• President:
Trần Đại Quang (from April 2, 2016)
• Official language:
Vietnamese (+ languages of ethnic minorities)
• Politics
is ruled by Communist Party (business and travel is allowed)
• International dialing code:
+84
• Religion:
Buddhism, Taoism, Confucianism and Christianity. Mahayana Buddhism is predominant type (about 50% of the population), another significant proportion of Buddhists are members of the Hoa Hao sect (assumed to be about 1.5 million believers)
Do you want to explore the northern Vietnam?
DO NOT TRAVEL ONLY TO HANOI, HA LONG BAY or SAPA!
I focused in northern Vietnam on this website,

interesting places
that you should not miss. What to see, what to do and where to go in the north of Vietnam. You will also find
practical information about
Vietnam, which will be very useful for you (
visa

,

itineraries

,

transportation

,

accommodation

…
). See also described
map of northern and southern Vietnam
with points of interest. For each article of interesting areas, you'll also find
Google map below the article.

I created this website because more travelers go to southern Vietnam, I personally think it's a shame.
Northern Vietnam
has a lot to offer in the future. I hope you will enjoy your traveling in northern Vietnam.
You can write to me:
Vietrailways.com
. I can only advise you what I know. I will be glad if you also watch
FACEBOOK
page where I occasionally upload some interest. I have copyright on all published photos and texts, some photos are published courtesy of the authors.
This website is mainly for travelers
. Website is informative, I do not offer any guide services in Vietnam and you will not find here any e-shop or other products.