MAI CHAU – rice paddies and ethnic cultures
MAI CHAU – rice paddies and ethnic cultures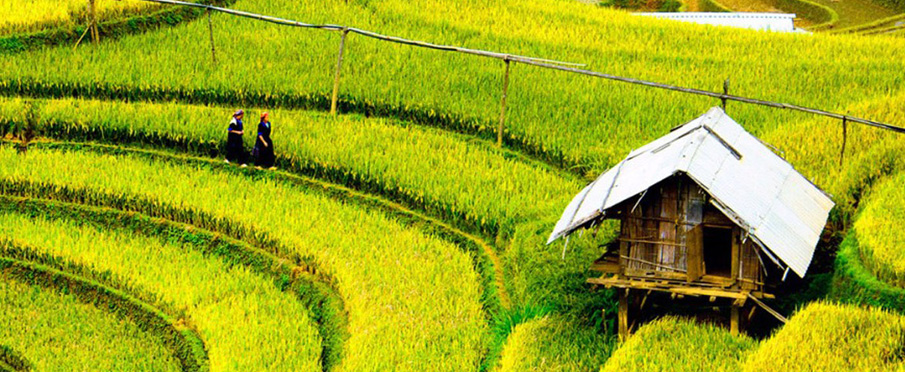 The green mountain scenery, rice fields in the valley and distinctive cultures.

Mai Chau (Mai Châu) and its surroundings is located in Hoa Binh province, about 150 kilometers west of Hanoi. It lies only 150 m above sea level. Mai Chau attracts many visitors each year. Mai Chau district has about 50,000 inhabitants, including seven ethnic minority groups – the White Thai, Hmong, Zao, Muong, Tay, Hoa a Viet.

Almost all local people offer accommodation in wooden stilt houses.

Whites and Black Thai people are the biggest ethnic groups of this region, their origins and ancestors are from Thailand. They build big houses with their characteristic architecture, putting the houses on stilts which provides protection against rising water and dangerous animals.These houses can be your accommodation. You can also watch local farmers and how they work in the rice fields.




The best option for accommodation in Mai Chau is a village house.

It is not a problem finding somewhere to stay in Mai Chau, a variety of places can be found in the Lac and Poom Coong villages, and there are a lot of set-up homestay facilities. Most real or genuine homestay can be found in the Van village. Almost every homestay has a big room and you will sleep with other people, say with 8-10 other guests. Some families can offer a separate double room.

Almost all the homestays in Mai Chau are adapted for travelers and tourists.

The city also has some middle of the road hotels. In Mai Chau there is also a 4-star Mai Chau Ecolodge, on a beautiful spot in the rice fields, for the more demanding of luxury. Mai Chau is a very big valley in the lowlands, and the best time to visit is from October to April, because other months can be very hot. Agoda and Booking offer some hotels and homestay in the villages.



Accommodation in Mai Chau (homestay, ecohouses…)






Pu Luong Nature reserve is a good picturesque place for treks.

On the edge of the Mai Chau town is a ready made starting point at Pu Luong Nature reserve. This huge reserve is ideal for trekking and exploring the life of ethnic minority people. There is plenty of opportunity to use some of the homestay accommodation. The reserve is the home to several protected and endangered animal species – for example leopards and bears.



Ethnic villages, rivers, mountains and valleys are big attractions in Pu Luong.



The reserve is

ideal for bird watching.

It's a huge wooded area with small villages and residents of the Thai ethnic group. It is best recommended to go there with a guide, but

you can go by yourself

under your own steam. You can go easily without a guide to the area around the reservation. Some trails start at the town of Mai Chau itself

.

Download the detailed map of the reserve.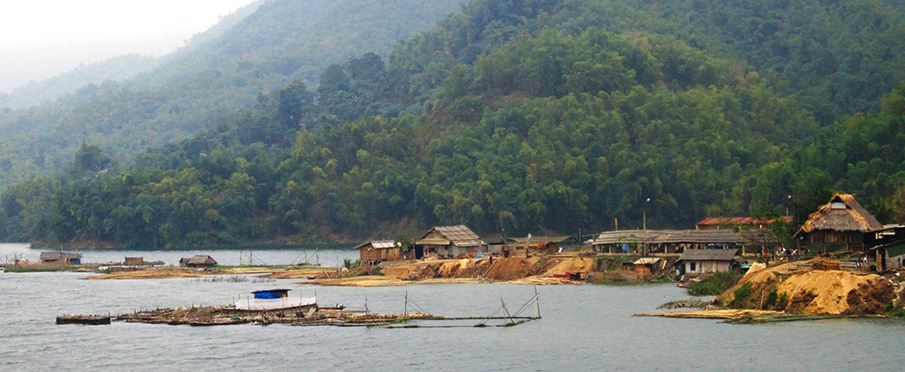 You won't get bored here – biking, trekking or walking in the paddy fields.

Mai Chau offers a lot of activities, eg. a tour to the ethnic villages where you will see the farmers at their daily work in the fields. You can rent a push-bike or motorcycle to ride around the neighborhood, visit the Chieu cave, the Thai ethnic museum, trekking in Pu Luong Nature reserve, or a scenic sightseeing tour around the Hoa Binh lake.

Take a trip to Moc Chau town – an area of tea plantations.

You can also do a 1 day trip into the town of tea plantations and fruit trees –

Moc Chau.

Moc Chau town and its surroundings are located approximately 40 km from Mai Chau, and with a motorcycle it is not a problem to get there. In this area you will see large tea plantations. Moc Chau is also known as a growing area for plums, apricots and other fruits. You will see blooming trees and flowers especially in the spring time.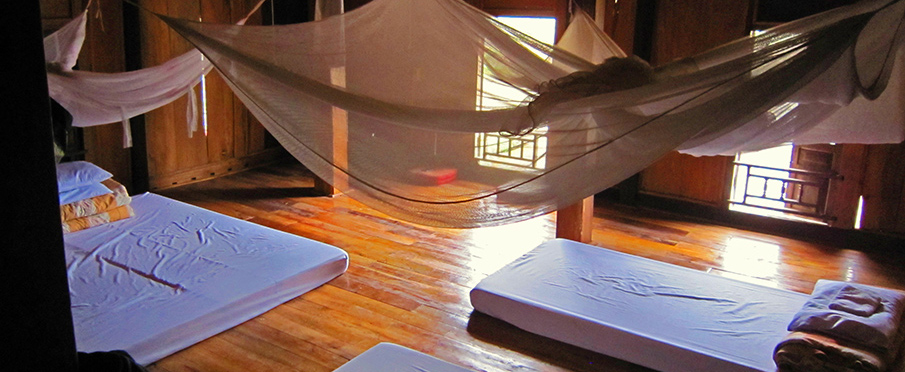 Many villages of different ethnic minority people are around the city.

Many villages in Mai Chau are located within 3 km from the city and they are very easily accessible – you can rent a bike or you can walk. If you want to go further and visit a market, Pa Co sunday market is a good option. It is about 20 km from Mai Chau on the road to Moc Chau town. A lot of minority people, mainly Hmongs go there to sell or buy almost anything.

In the villages you can watch the popular dance of Thai residents – Xoe.

In the villages near the town of Mai Chau, you have the opportunity to watch a popular dance Xoe celebrated by the Thai minority people. Xoe dance has a long history,originating around the year 1000 AD. It began with boys and girls from different villages dancing, holding hands and forming circles. This dance is the traditional activity of northwest Vietnam and it takes place at many festivals. The dance can also be used to welcome visitors and tourists who come to this area. This dance has evolved to another 36 varients and has became a symbol of solidarity among the ethnic groups in the northwestern region.

MORE PHOTOS FROM MAI CHAU




How to get from Hanoi to Mai Chau:

From Hanoi to Mai Chau – there are some direct buses from Hanoi – My Dinh and Ha Dong bus stations. Price of the bus ticket is about 80,000-130,000 viet.dongs, travel distance is about 140 km and it takes about 3-4 hours by bus. It is also possible travel by bus from Son La town, Moc Chau, Ninh Binh and Hoa Binh. There is no train connection in Mai Chau town. If you come from Hanoi on a motorcycle, you can make a short stop at the biggest dam of Southeast Asia in Hoa Binh town.

Weather in Mai Chau:

The weather in Mai Chau is almost the same as Hanoi. Mai Chau town is in the lowlands, and in the summer there are high temperatures of up to 35 °C, but more amenable temperatures around 25 °C are in the autumn. In the winter months it can be quite humid and foggy in the hilly area, so be careful when traveling.


➜ Current weather in Mai Chau



Accommodation in Mai Chau:

There are lots of homestays accommodation (ethnic Thais) in the town and around. Around the city there are plenty of villages where you can choose some type of homestay. Most of these accomodation are adapted for tourists, there is a good sanitary facilities, WiFi, hot water. There is very cold evening in the cold season.
➜ Accommodation in Mai Chau (homestay, ecohouses)

What to do in Mai Chau / Hoa Binh Lake:

• boat riding – on the Hoa Binh Lake
• cycling – the whole area of Mai Chau and surrounding
• ecotourism – stay in homestay, explore a typical village life of ethnic people
• walking, trekking – Mai Chau is suitable place for easy walking and trekking

Places of Interest in Mai Chau:

• walking to the villages (Lac, Poom Coong, Van)
• bicycle rides in the Mai Chau valley
• Thai ethnic traditional dance
• Chieu cave (1000 step cave)
• Thai ethnic museum
• Pu Luong Nature Reserve
• Pu Hu Nature Reserve
• Hoa Binh Lake (+Black river)
• Go Lao waterfall, Thác Pùng waterfall
• Hang Kia village and surroundings (25 km from Mai Chau town)
• Pa Co market (20 km from the town on the road to Moc Chau town)
• the biggest dam of Southeast Asie in Hoa Binh town (65 km from Mai Chau)
• area near of Pieng Ve village

Mai Chau + Hoa Binh lake – tourist map: