Money in Vietnam → Where to change → ATM
Money in Vietnam → Where to change → ATM

Banknotes

|

Banks in Vietnam

|

ATM + credit cards

|

What to watch

| Currency converter

Vietnamese dong (₫, VND) is official currency of Vietnam.
Vietnamese dong exchange been oscillating around
1.00 USD = 25 000 VND
(December 2017).

Types of paper money (coins are not used):

200, 500, 1000, 2000, 5000, 10 000, 20 000, 50 000, 100 000, 200 000, 500 000.

Another option is to pay with US dollars (this option is illegal officially).
US dollars are not also accepted at some retail outlets.
I do not recommend you take the Euros
, take the US dollars and exchange them in a jewelery shop in the market. In Hanoi, I exchanged also Malaysian Ringgit without any problem. Do not expect good rates in banks. Banks are officially authorized to exchange money. It is better to not travel with big cash.
The most widely used vietnamese banknotes:

Banks in Vietnam:
Central bank of Vietnam is
State bank of Vietnam.
Almost every
big city has several banks,
and with exchange you should not have a problem. The most known banks in Vietnam are
VietinBank, Vietcombank, Sacombank, Agribank, Eximbank. Opening hours are usually from 8 to 16 hours
(there is a lunch break of about 1.5 hours), Saturday from 8 to 11:30.

VietinBank –

www.vietinbank.vn


Vietcombank –

www.vietcombank.com.vn


Sacombank –

www.sacombank.com.vn


Agribank –

www.agribank.com.vn


Eximbank –

www.eximbank.com.vn
Foreign banks in Vietnam:
Some
foreign banks,
mainly in large cities (Hanoi, Ho Chi Minh City). HSBC, ANZ, Citibank, Deutsche Bank.
Cash dispensers, ATM and credit cards in Vietnam:
Cash dispensers are widespread in
almost every major town.
Most of cash dispensers accept
Visa, Mastercard, Cirrus, Maestro credit cards.
But be careful here, some of cash dispensers do not work always as it should, or they are "Out of service", and selections are limited. For example very widespread
ATM
has maximum of limit 2000 000 dong (about 100 USD) / 1 day. For other ATMs may be a selection up to 5000 000 – 8000 000 dong / 1 day (HSBC, ANZ, Citibank). Personally, I used Visa and Mastercard and usually without any problem at various ATMs.
– in the remote provinces may be a problem with the selection (blocking foreign cards – take your cash)
– 1 withdrawal fee is about 1-3% of the amount withdrawn- all withdrawals are in Vietnamese dongs
– larger cash advance can be arranged during office hours with bank staffs
– foreign currency can be exchanged in the bank
Before departing to Vietnam, announce your intention of traveling to your bank!
Your bank may block your credit card!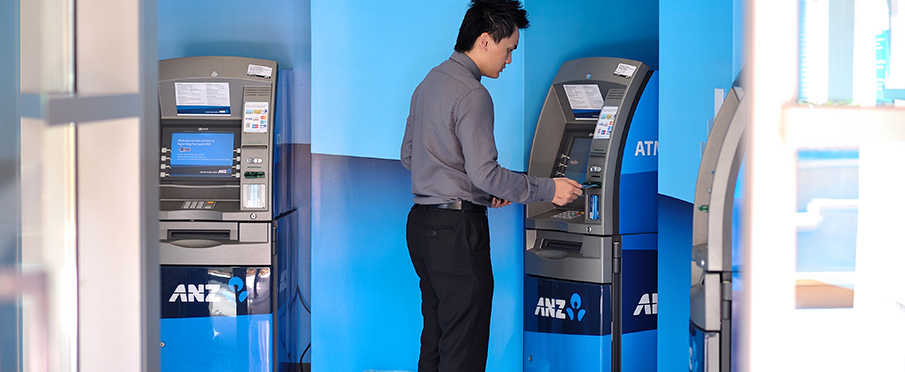 What to watch out in Vietnam:
1. Keep some cash together,
you never know what might happen. Especially in remote mountainous areas and small towns you do not find a bank or a cash machine. Vietnam, however, recently very variable and ATM network expands.

2. Be careful when you are changing the money in different markets.
Make sure how much and which type of money you pay. It is widely known trick when the clerk receives the money, he tells you that he can not change it and wants less money. Be careful, he wants replace the money.

3. Be careful, some paper money are similar
, check what you pay. (for example 100 000 – 10 000)

4. When you pay with a credit card, watch a payment terminal
, if the seller wants to leave, I recommend take the card back.
5. Do not leave the credit cards, documents and cash in hotels
or homestay accommodations.Some hotels have safes, you can use it.
Be careful at any point!

Currency Converter (Vietnamese dong to Us Dollar, VND > USD)